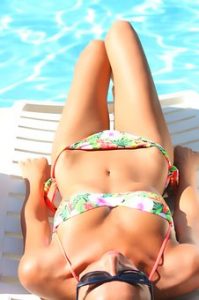 CoolSculpting is a great way to tighten up some of your problem areas, without the long recovery time of liposuction. It's a minimally invasive procedure that has great results because it freezes the fat to destroy it. For some facts on the CoolSculpting procedure, please read on!
You Might Experience Some Discomfort
While CoolSculpting is minimally invasive, you might still feel some pain or discomfort. The device is sucks up the fat and when we work on your problem areas, you might feel pressure. There is also a blast of cold air that can feel unpleasant at first. Once the procedure is over, you will notice some swelling in the treated air but this can be massaged.
It Can Take Awhile
Depending on how many areas you want to get treated, your procedure can take an hour or longer. The more areas you want to target in your session, the longer it will take. A plus side to this procedure is that you will be awake and alert. You can see if you can bring a tablet or laptop to read or watch movies on to pass the time.
If you are interested in learning more facts about CoolSculpting, please refer to our next blog.
To schedule an appointment with Dr. Hanna, our experienced and licensed plastic surgeon in NC, please give us a call today at (919) 233-1933 or (984) 221-0403.