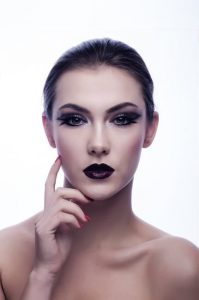 A facial implant can enhance features such as a small chin, weak jaw, or lack of facial contour. This procedure can balance out the proportions in your facial structure giving you the gorgeous results you've always wanted!
What to Expect
When you first come in for your initial consultation with Dr. Hanna, one of the leading plastic surgeons in Raleigh, North Carolina, you can expect to be treated with respect and discretion. Our helpful staff strives to provide a comfortable space for you. Dr. Hanna will work closely with you to determine what your dream results are and discuss your health records, the reasons you want the procedure, and what to expect from the procedure. Once we've determined your health, Dr. Hanna will lay out the outcomes and course of treatment for the pre-surgery and post-surgery period.
Preparing for the Surgery Procedure
Dr. Hanna will instruct you for the pre-surgery preparation but here are some tips to remember:
Stop smoking: If you are a smoker, it is important you stop smoking at least a couple weeks before your surgery date.
Avoid aspirin: Aspirin and other anti-inflammatory drugs can potentially increase bleeding so you may have to stop taking them before your surgery. Please consult Dr. Hanna to learn more about whether you can take aspirin.
Prepare for post-surgery recovery: You will want to plan out your post-surgery recovery period from designating a driver to and from the plastic surgery office to taking off of work for some rest. You will also want to prepare yourself for potential skin irritation, bleeding, skin sensitivity, and more. If you are experiencing any symptoms that you are uncertain if they are normal reactions, please consult Dr. Hanna with your concerns.
If you are interested in scheduling a facial plastic surgery in Raleigh, NC, and nearby areas, please trust in Dr. Hanna, one of the leading board certified plastic surgeons in NC.
To schedule an initial consultation, please give us a call at either 919-233-1933 or 984-221-0403, today!