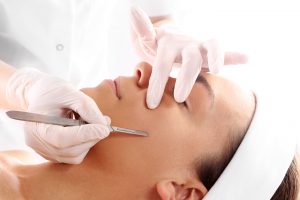 If you are interested in plastic surgery for cosmetic or reconstructive reasons, it is essential to select the right surgeon for the job. A general surgeon can perform some operations, but others may need a specialist. When searching for the best surgeon for your needs, utilize the following tips.
Ask Friends, Family, or Neighbors for Suggestions
If you are comfortable doing so, ask someone you know who had a similar procedure whom they went to and how the experience was. They may also be able to provide some useful information on the procedure, as well as their experiences with recovery time or complications.
Search for a Support Group
If you are having a common cosmetic procedure done, there may be groups online of other residents who have had the same surgery. You may be able to find a variety of local surgeons that suit your needs through recommendations from others across the community.
Use Your Insurance Company
If you have insurance that covers the procedure you are interested in, check to see if any surgeons are in-network. Even if your procedure is not included, requesting a list from your provider can help you gain a starting point.
When you are looking for plastic surgeons in Raleigh, North Carolina, contact the experts at Cary Plastic Surgery. Reach out to us today at (919) 233-1933 to schedule a consultation with Dr. Hanna.