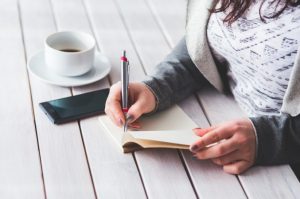 Deciding to undergo plastic surgery is a life-changing event. By scheduling a consultation with your cosmetic surgeon, you are one step closer to achieving your ideal look. Before you go to your consultation, you will need to prepare. Here is a quick guide to help you get the most out of your consultation for plastic surgery in North Carolina.
Define Your Goals
You have scheduled a consultation with your surgeon, so chances are you have a clear idea of what you want from your procedure. Take the time to write out exactly what you are looking for from this specific procedure as well as your "Big Picture" goal. Making sketches or finding photographs online will also be helpful. The more accurately you can define your goals, the better your surgeon will understand and be able to help you accomplish your goals. Pay close attention during the consult – does your surgeon appear to be on the same page?
Research Your Desired Procedure
It is always best to do your homework before your consultation. Reading up on the specific procedure you desire will help you ask the right questions during the consultation. It will also make it easier to understand what your surgeon has to say about your specific procedure.
Wear Clothing that Can Easily Be Removed
If you are looking to get breast or body surgery, it is important to wear clothing that is easy to remove. Your surgeon may want to perform an examination to help them determine exactly what they can do for you. A button up shirt is best when getting a consultation for breast augmentation.
Organize your Medical History
Make a list of your current medications and a report of your health history so that the doctor will be better able to plan your procedure. The surgeon needs to be aware of any potential problems that may arise during and after the procedure.
To schedule a consultation for a plastic surgery procedure, contact Cay Plastic surgery at (919) 233-1933 or (984) 221-0403.